One of the most enchanting aspects of European river cruises is the breathtaking scenery that unfolds along the journey. Cruise through majestic rivers like the Danube, Rhine, or Douro, and witness picturesque landscapes of lush vineyards, charming villages, historic castles, and rolling hills. The ever-changing views from the comfort of your river cruise ship create a sense of awe and tranquility that is hard to replicate elsewhere.
European river cruises provide unparalleled opportunities for cultural immersion. Explore multiple destinations along the route, each with its distinct heritage and traditions. Step ashore at historic cities like Vienna, Budapest, or Paris, and delve into their architectural wonders, museums, local cuisine, and vibrant markets. Engage with locals, experience regional customs, and gain a deeper understanding of Europe's diverse cultures.
Explore these once in a lifetime European River Cruise Adventures!
Rhine River: Passes through Germany, France, and the Netherlands, with highlights including Amsterdam, Cologne, and Strasbourg.
Danube River: Flows through countries such as Germany, Austria, Hungary, and Romania, showcasing cities like Vienna, Budapest, and Belgrade.
Douro River: Located in Portugal and Spain, with breathtaking landscapes and stops in cities like Porto and Salamanca.
Seine River: Winds through France, offering access to iconic sites such as Paris, Rouen, and the beautiful Normandy region.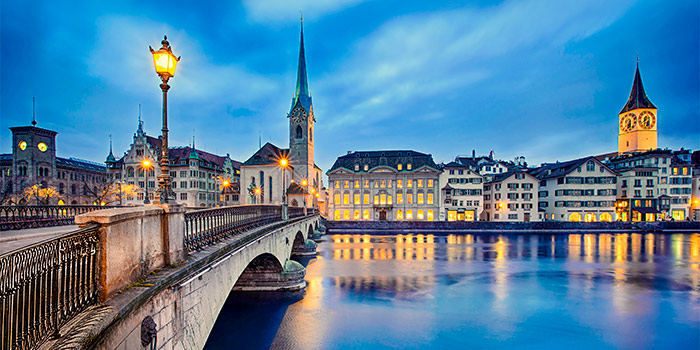 One of the advantages of a river cruise is the direct access it provides to iconic landmarks. Imagine cruising along the Rhine River and catching a glimpse of Germany's fairy-tale-like castles perched atop hills. Sail through the heart of Budapest and witness the magnificent Hungarian Parliament Building illuminated at night. River cruises often dock near city centers, granting easy access to famous attractions and saving you precious time during your explorations.
European river cruises offer a more intimate and personalized experience compared to larger ocean cruises. With smaller ships, you can enjoy a relaxed ambiance, personalized service, and a sense of community among fellow travelers. The smaller size of river cruise ships also allows them to navigate narrow waterways, bringing you closer to the heart of charming towns and villages that are inaccessible to larger vessels.
River cruises in Europe go beyond sightseeing, offering enriching onboard experiences. Engage in cultural activities such as wine tastings, cooking classes, or language lessons that reflect the region you are cruising through. Attend informative lectures by guest speakers who provide insights into the history, art, and culture of the destinations you'll visit. Some river cruises even feature onboard performances showcasing local music and dance.
Are you interested in learning even more about European river cruising? We have you covered on the Cruises.com blog!
Deep dive into Viking River Cruise Destinations and explore the best rivers to cruise or learn more about what to expect on a European river cruise.
Are you ready to look at some European River Cruising itineraries? Look no further! Cruises.com has every cruise line and every amazing itinerary right here.
***************
The difference is in the details on a luxury cruise with Cruises.com. Set sail aboard high-end cruise lines, choosing from all-inclusive cruise experiences, small ship sailings, megayachts and more with the help of your Personal Cruise Concierge. Plus, enjoy attractive rates and a bevy of bonus offers on every voyage. View all of our Luxury Cruise sailings and offers.
Call us at 800-811-3877 to speak to a Cruise Concierge today.