Portugal, with its rich history, breathtaking landscapes, and vibrant culture, is a captivating destination for travelers seeking an unforgettable river cruise experience. Embarking on a Portugal river cruise allows you to immerse yourself in the country's beauty while exploring its charming towns, savoring delicious cuisine, and discovering its fascinating heritage.
Portugal's renowned Douro River steals the spotlight when it comes to river cruises in the country. As you cruise along the meandering Douro Valley, you'll be surrounded by terraced vineyards, picturesque villages, and historic landmarks. Marvel at the breathtaking scenery as you pass through the UNESCO-listed Douro Wine Region, known for producing Portugal's world-famous Port wine. Enjoy guided excursions to vineyards, where you can sample exquisite wines and learn about the winemaking process.
No Portugal river cruise is complete without a visit to Porto, the country's second-largest city and a UNESCO World Heritage site. Known for its charming old town, colorful buildings, and iconic Dom Luís I Bridge, Porto offers a delightful mix of history, culture, and culinary delights. Take a stroll along the Ribeira district's riverside promenade, visit the famous Port wine cellars, and explore the narrow streets lined with traditional shops and local cafes.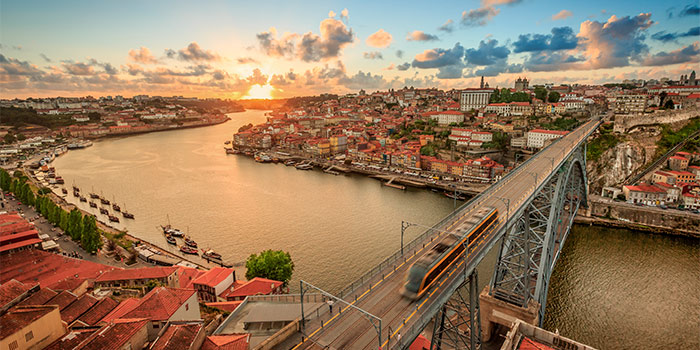 One of the highlights of a Portugal river cruise is the opportunity to visit enchanting villages nestled along the Douro River. Explore the charming town of Pinhão, renowned for its picturesque vineyards and beautifully tiled train station. Visit the medieval village of Lamego, known for its baroque Sanctuary of Nossa Senhora dos Remédios and its impressive staircase adorned with azulejo tiles. These idyllic villages offer a glimpse into traditional Portuguese life and provide a peaceful retreat from the bustling cities.
As you sail further along the Douro River, make a stop in Coimbra, Portugal's historic university city. Discover the rich cultural heritage of Coimbra as you explore the university campus, known for its magnificent Joanina Library and the stunning University Chapel. Stroll through the narrow streets of the Old Town, where you'll find charming cafes, traditional fado music venues, and historical landmarks like the Romanesque Coimbra Cathedral.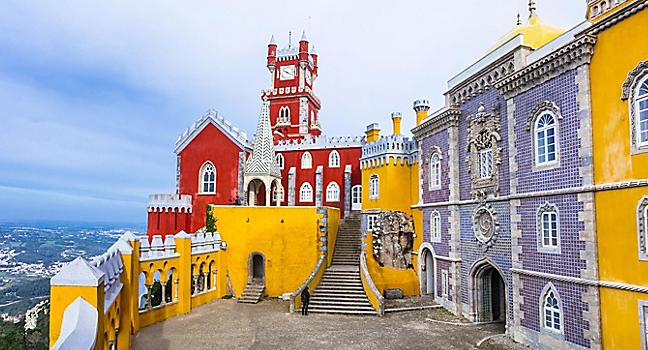 A Portugal river cruise offers unparalleled opportunities to witness breathtaking landscapes and panoramic views. The Douro Valley's terraced vineyards, dramatic cliffs, and lush hillsides create a stunning backdrop throughout your journey. Capture the beauty of the region from the sun deck of your river cruise ship, or opt for excursions that take you to vantage points offering sweeping vistas over the river and its surrounding landscapes.
Ready to Set Sail? Explore the Finest Portugal River Cruises today!
Which Cruise Lines sail to Portugal?
Celebrity Cruises
Norwegian Cruise Line
Azamara
Crystal Cruises
Explora Journeys
Hurtigruten Cruises
Oceania Cruises
Ponant
Regent Seven Seas Cruises
Ritz Carlton Yacht Collection
Seabourn
SeaDream Yacht Club
Silversea Cruises
Viking Ocean
Viking River
Windstar Cruises
The difference is in the details on a luxury cruise with Cruises.com. Set sail aboard high-end cruise lines, choosing from all-inclusive cruise experiences, small ship sailings, megayachts and more with the help of your Personal Cruise Concierge. Plus, enjoy attractive rates and a bevy of bonus offers on every voyage. View all of our Luxury Cruise sailings and offers.
Call us at 800-811-3877 to speak to a Cruise Concierge today.